The mystic islands of mysteries are enchanting and surrounded by turquoise waters
Andaman Nicobar Island is one of the few remaining rainforest islands in the world. In the Andaman & Nicobar Islands, you'll find a relaxed tropical climate on an outpost of India. These mysterious islands offer heavenly climates that soothe the body entirely. Searching for the best Andaman Nicobar Tour packages is a great idea because the islands offer shimmering beaches, turquoise waters and scenic landscapes!
In Andaman Nicobar, we combine the unique experiences of the islands into carefully crafted Andaman and Nicobar tours. Travelers are drawn to these mysterious islands for their beautiful beaches, corals, marine life, and colonial past.
Tours Packages  to the islands of Andaman and Nicobar
The picturesque island is a favourite destination for honeymooners. The Andaman Nicobar honeymoon Tour packages  awaits to surprise you if you're looking for the perfect getaway with your better half to start your new journey. The true feeling of these islands lifts up the spirit of love between you and your partner. It's all here, with a perfect Andaman honeymoon package, which can be selected from our specially crafted itinerary options. A perfect island vacation in India is our specialty, and we use our unrivalled knowledge to make it happen.
There are some amazing destinations of the Andaman and Nicobar Islands that we offer in our Andaman Tour packages. Our clients come from all over the world, including the United States, the UK, Australia, New Zealand, France, and Holland. Many globetrotters come to the Andamans for a rejuvenating and joyful journey across the islands and soak its beauty.
Our Blue Sea Hotel Plans the Best Andaman & Nicobar Holidays
In India, there are many travel agencies, but to analyze the place and its entire location requires a lot of experience. With ten years of experience in the bag, we know exactly what your concerns are.
Andaman Tourism Tour packages  is one such platform that provides and believes in the right data to the right person. Even though we aren't party poopers, we can turn any party into a blast. I tell you when to go to the right place. We streamline the entire process so that you get to enjoy a beautiful vacation as you dreamed, no matter what your schedule, we move around it and take care of everything.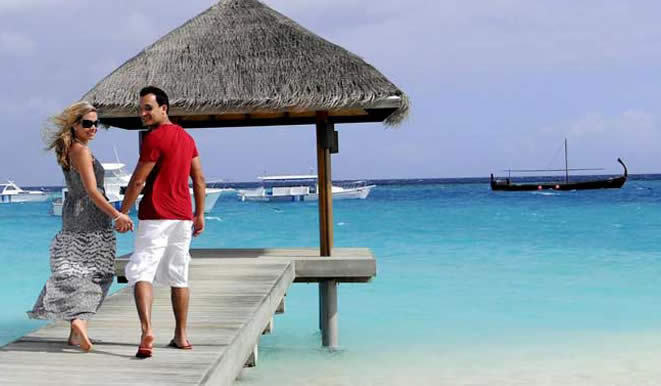 You can book discounted Tour packages  for Andaman and Nicobar Islands from all major cities of the Indian subcontinent, including Chennai, Mumbai, Kolkata, Delhi, Bangalore, and Hyderabad.
The Andaman Tour packages website caters to all types of needs of clients across the globe by offering a wide range of top-quality products and services. Providing round-the-clock customer service and seamlessly aligned cutting-edge technology is its secret recipe for exponential growth. The company has a global presence and is rapidly growing, with great deals guaranteed at the lowest prices at its secret recipe behind its exponential growth.
Tour packages to the Andaman Islands from Chennai
A vacation to a place that is similar to yours, where the people speak the same language, but still wants an adventure filled holiday, go to Andaman, a 1354km away from Chennai island that offers more than beaches, sand and sunsets. Travel by air or by a ship for an exciting long-awaited adventure.
Swim with elephants or learn about our heritage through a light and sound show and immerse yourself in a captivating long awaited experience. We offer Andaman Tour packages from Chennai for groups, honeymooners, family and friends. It takes 2 hours to reach by flight and 60 hours by ship.
For anyone wanting to experience the beauty of Andaman Tour packages , you can leave everything to us. I guarantee you won't be disappointed if you give us a chance to serve you.
Packages for Andaman Island Tours from Delhi
You can beat the heat with a relaxing holiday in the Andaman and Nicobar Islands. There are cool sea breezes, long beach walks, and vivid sunsets. Get up early and experience mouth-watering food. If you want a memorable holiday experience in Andaman, you can use our service.
It takes up to 5 hours to reach Port Blair by flight. If you want an unforgettable holiday in Andaman, give us a call. Our company plans Andaman travel packages for groups, honeymooners, families and friends throughout the year. Send us a message through our contact page and one of our travel experts will contact you as soon as possible.
Packages for Andaman Islands tours from Mumbai
You will experience delicious cuisine in Andaman  Tour packages when you visit the Riviera of the East. The beauty of the beaches is different from Mumbai beaches. Once you visit the Riviera of the East, your perception of the heavenly beach may change.
Barefoot Bar and Restaurant boasts of being the best-in-class pizzeria in the region. People grab bites here before boarding a ferry, so it is extremely popular and crowded at all times because of the food and drink as well as the great location. When traveling to Port Blair, Jet Airways is the cheapest and fastest airline. The 2,268 km distance can be covered in five hours and thirty minutes.
FAQs
Ques : Andaman Island: how many days is enough?
Ans : While you can cover most of Andaman's attractions in 5 days, you must spend at least 7 days here to truly experience the island's relaxing yet vibrant vibe.
Ques : How many days and nights are there on Andaman Faimly Holiday?
Ans : You must include these places in your Andaman Nicobar 5 days package if you want to explore the best places
Visit the cellular jail and Corbyn's Cove beach.
Visit Ross Island and North Bay Island for sightseeing.
Havelock Island and Radha nagar Beach are worth a visit.
Kala pathar beach and Port Blair were amazing days
Ques :  How about a 4 night, 5 day Andaman family holiday?
Ans : Your Andaman itinerary for 4 nights must include water activities like snorkelling and glass-bottom boat rides, which are filled with fun, thrills and excitement. In addition to sightseeing, tourists can also take a tour of the beautiful Andaman Tour packages  Islands to see some breathtaking views.