What are the best places to stay in Andaman Nicobar Islands in 2022?
We always worry about 'Where to stay' when we plan on visiting any destination. Even for experienced travellers, finding the right place to stay can be challenging. With so many accommodation options coming up each year, it can be difficult to stay on top of what's right for you within your budget.
To decide whether to select a specific accommodation, we rely on suggestions given by friends and family members, as well as reviews from various sites.
Nevertheless, there is always a doubt even after we have seen the accommodation once we arrive.
Let's start with Andaman Nicobar and where to stay in Andaman Nicobar
The article will discuss all the major places to stay in Port Blair, Havelock, and Neil Island. It will also differentiate between why you may not want to stay at a hotel due to its location, amenities, beach, etc.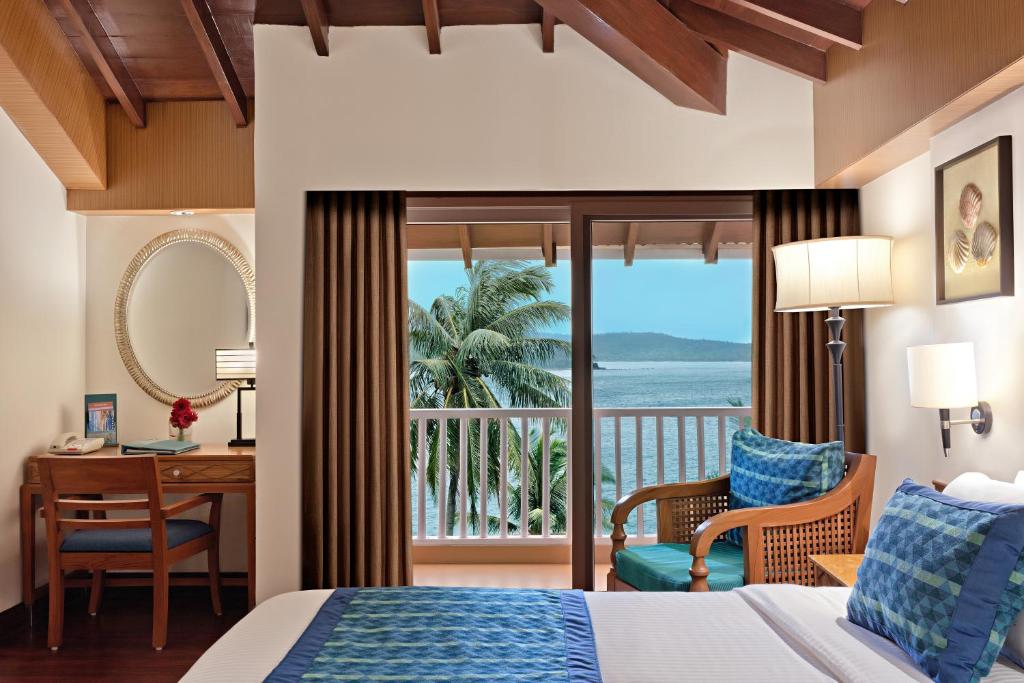 A stay in Andaman Nicobar Islands is perfectly suited based on the location of the island. In an ongoing article, I will update you on what is new in the islands in terms of accommodations and what you can do on your trip. While most people prefer to stay at a beachside hotel when visiting Andaman Nicobar, on some islands staying in the main city may be more beneficial. Keeping these factors in mind, we have created a list of places to stay.
We will cover Port Blair, Havelock (Swaraj Dweep), and Neil Island (Shaheed Dweep) in this article about where to stay in Andaman Nicobar Islands.
There are tons of hotels in Port Blair, the capital of the Andaman and Nicobar Islands. Many travelers to Port Blair dream of staying in a hotel with a sea view. Despite this, there are only a few properties in Port Blair with sea view rooms. Most of the properties are located in the city center while only 2 have a beach.
It is better to stay at a prime location in Port Blair, which includes Foreshore Road, Aberdeen Bazaar, Junglighat, Goal Ghar, Middle Point, and Phoenix Bay.
There are many options for leaving the hotel premise and exploring locally around these localities in Port Blair, since these are the main locations where property prices are higher. The majority of travelers who come to Andaman Nicobar  prefer to stay near these locations. Hotels that do not sit at these prime locations do not allow you to explore on your own.
If you are looking for accommodations in the Andaman Islands, these factors are important to consider.
The Hotel Bay Walk-
It is a 3-star property with sea views and is within walking distance of Marina Park, Flag Point, Food trucks and Andaman Nicobar  Water Sports Complex. The best part of staying at this location is that you can easily walk down to these top attractions in Port Blair. It offers a variety of room types including Premium, Deluxe and Family rooms.
This property also provides transportation to several tourist attractions in the city. If you are looking for a good family option with good comfortable rooms, this is the right property for you and you will enjoy your stay.
Salt life is another decent property 
This bed and breakfast is located on the sea shore road. In 2022, car rentals in the Andaman Nicobar Islands will not be app-based, so there will still be traditional taxi booking methods. There are only 6 rooms at this property with a sea view. The property has a disadvantage that it is not a proper hotel and is a bed and breakfast. There is no restaurant on the property.
Welcome ITC Bay Island – 
In Port Blair, this is a very good property, ideally located in the city center with a great view of the sea. The property is located in a prime location and offers a great experience.
It is possible to stay at Symphony Samudra or Sea Princess resorts if you prefer to be far from the city. Despite being luxurious and offering a good experience, these properties are far from the main city and make it difficult and tiring for travelers to commute. For those who want to stay close to the beach in Port Blair, Peerless Sarovar Portico offers a good choice.
Throughout this post, I will keep sharing other properties you can consider staying at when in Port Blair.
Now let's move to Havelock Island
While Havelock Island is often considered as the place to be when visiting the islands, there are not many places that can be considered as a proper beach to enjoy one's stay.
Compared to properties on Beach No. 4 and 5, which have a pristine beach, properties on Beach No. 1, 2, and 3 do not have a great beach. Vijaynagar Beach, which is on Havelock Island, is the best beach for a wholesome experience. When on Havelock Island, you will want to experience the beach experience around Beach Number 5.
Some of the non-beach resorts on Havelock Island also offer a variety of experiences when the beach resorts are sold out.
In addition to Radha nagar Beach, Beach number 7 is very close to Radha nagar Beach, which would make a luxurious stay. The beach at Havelock island is among the best in India, but you are not allowed to go into the water after sunset. You will have very few chances of getting into the water after sunset at Radha nagar because the waves are quite strong. The sound of the waves can be heard as you walk along the long stretch of beach.